As you all know by now, there are pictures of the Milo Tower spreading in various social media websites. Some look tall while others really look like the drink dispenser at a Malay wedding. Well I've realised that in all the photos, there's one question that people always ask – where is this place? Well, fret not. I'm here to help. There are two places which offers the towers that I know of. Here are the two. 
RK Eating House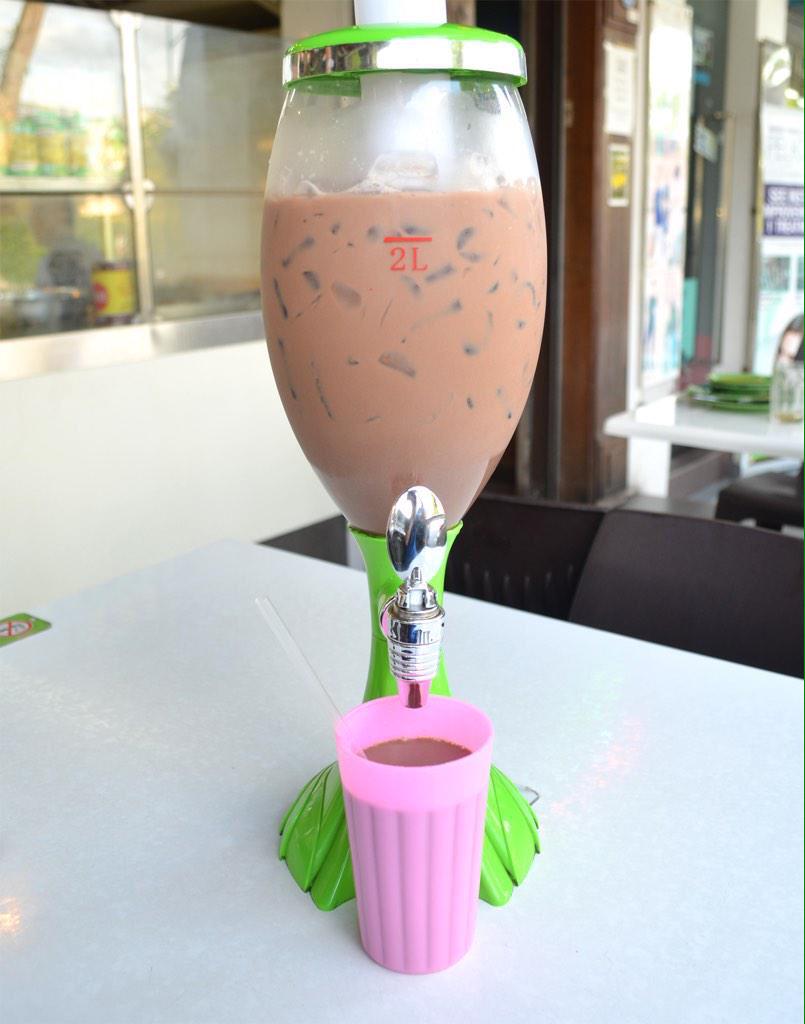 Located right across Chomp Chomp at Serangoon Gardens, RK Eating house is the first coffeeshop/eating place in Singapore to introduce the massive 2l Milo Tower. Being the pioneer, they of course have a firm fanbase in Singapore and they constantly have people streaming to their place for the drink. Of course, they are also known for their good food. They constantly have raving reviews of their prata and mee goreng. For $12, you can also choose your preferred drink in your tower.
Address
1 Kensington Park Rd, Singapore 557253
Opening Hours
Srisun Express
If RK Eating House is the pioneer, then Srisun Express is the place which made the Milo Tower popular. Photos of the Milo Tower started being shared around when someone went to Srisun Express and took a photo of the tower at a very flattering angle to say the least. The guy took the photo down up which made the tower look at least 10 storeys high. Okay exaggerating but really it looks like it's at least 10l. It's only 3l when full but it is definitely bigger than RK's. They also have varying prices for different drinks in the tower. Starting from $12 for its Blueberry tower, it goes all the way to $16 for the Iced Milo, Iced, Nescafe and Iced Horlicks. Like RK, they also have a wide variety of indian food which people say is good.
212 Hougang Street 21, #01-343. Singapore 530212
So that's two places for you to get your Milo Towers. I really think that in future there will be more eateries offering the same drink concept for its patrons. This is a simple case of innovation in my opinion. Since there is already a beer tower, why not use the same tower for other drinks right?! Oh and a tip, if you want a bigger version of your drink, just say "Gajah" at the end of your drink order. Gajah means elephant in Malay and it translates to big or an upsize to your drink at Indian coffeeshops/eating places. If there are any other places selling drinks in similar drink towers, let me know!